Success Stories
A&W Furniture and Laney Lu's Boutique Stands Firm Despite COVID-19
COVID-19 brought many challenges to people and businesses alike during the past few months. While some stores have been forced to permanently close their doors, many are able to survive, and even thrive, in the face of this adversity. A&W Furniture is one store that remains stronger than ever.
A&W Furniture and Laney Lu's Boutique
A&W Furniture of Redwood Falls is a family owned and operated 2nd generation store that is continually evolving to meet the ever changing furniture needs of the community. The store was opened over 30 years ago by husband and wife team, Bob Wetmore and Mary Ahrens-Wetmore. It is now owned and operated by their daughter Emily Davis and son-in-law Mike.
A&W Furniture started as a one room showroom and grew into a 100,000 square foot retail space that serves the five state area with a variety of furniture options, professional design consultations and a newly added women's fashion boutique, Laney Lu's Boutique.
COVID-19 Changes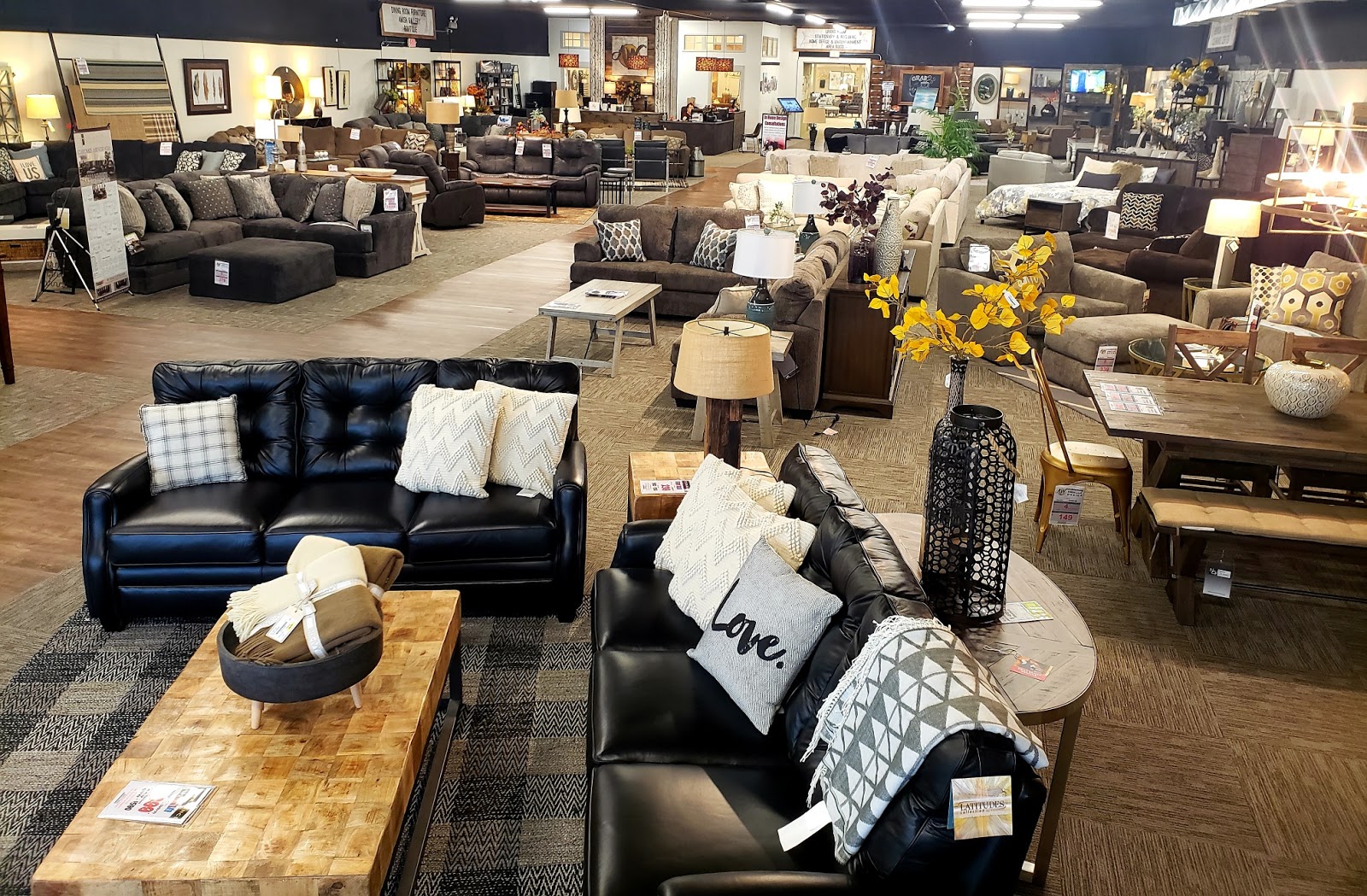 Despite recent COVID-19 challenges, business is strong. Owner Emily Davis and her team were able to carefully execute changes to better serve the community during the pandemic.
Initially the store was mandated to close in March along with many other retailers, but Davis quickly found other ways to serve her customers.
"A&W Furniture recently invested time and dollars into both the furniture store's website and the boutique's website making online transactions more feasible," she says.
The store was able to carry on with business online until they were permitted to resume face-to-face operations. In addition to performing online sales, A&W Furniture and Laney Lu's Boutique were able to open for customers by appointment.
"Because A&W Furniture is 100,000 square feet, social distancing was possible from the start and a small staff operated by appointment only until the go ahead was given to resume a more normal form of business operations," explains Davis.
Community Support During COVID-19
In the midst of COVID-19 social distancing restrictions, Redwood Area Development Corporation has provided assistance to member businesses such as A&W Furniture in the form of supplying them with information on COVID related issues and on any type of loans or grants that could benefit the store while normal business was prohibited.
The entire community has joined together to support one another during the COVID-19 hardships.
"Our community, customers and fellow business owners have done their best to provide support and share via social media any promotions that would generate revenue for one another," says Davis.
Thanks to the tremendous local support, A&W Furniture and Laney Lu's Boutique have been able to invest in the store's operations despite the diminished retail presence during the pandemic.
"We continue to market to draw people from the neighboring communities to discover what our store and Redwood Falls is all about," says Davis. "We believe that we need to spend money in order to earn money, and we have done this by enhancing our storefront, by marketing within a 90 mile radius and by continuing to push ahead despite challenging economic times," she continues.
Until all operations return to normal for businesses in the area, A&W Furniture plans to continue perfecting the online store.
COVID-19 has brought uncertainty to all business owners, and retail sales have become increasingly difficult for most businesses, especially in small towns. A&W Furniture, Laney Lu's Boutique and other businesses in the community are working hard to keep their doors open.
"Our motto has always been, 'If you build it, they will come.' We continue to operate with that mentality," says Davis.
Davis considers it a privilege and an honor when she hears that someone has driven from miles away just to visit her store. Supporting local businesses is vital, especially during challenging times, and it does not go unnoticed.

To learn more about local businesses finding success in spite of COVID-19, click here. To support A&W Furniture and Laney Lu's Boutique, easily shop online at www.awfurniture.com and www.laneylus.com