More About What Makes the Redwood Area Special
Monday, July 25, 2022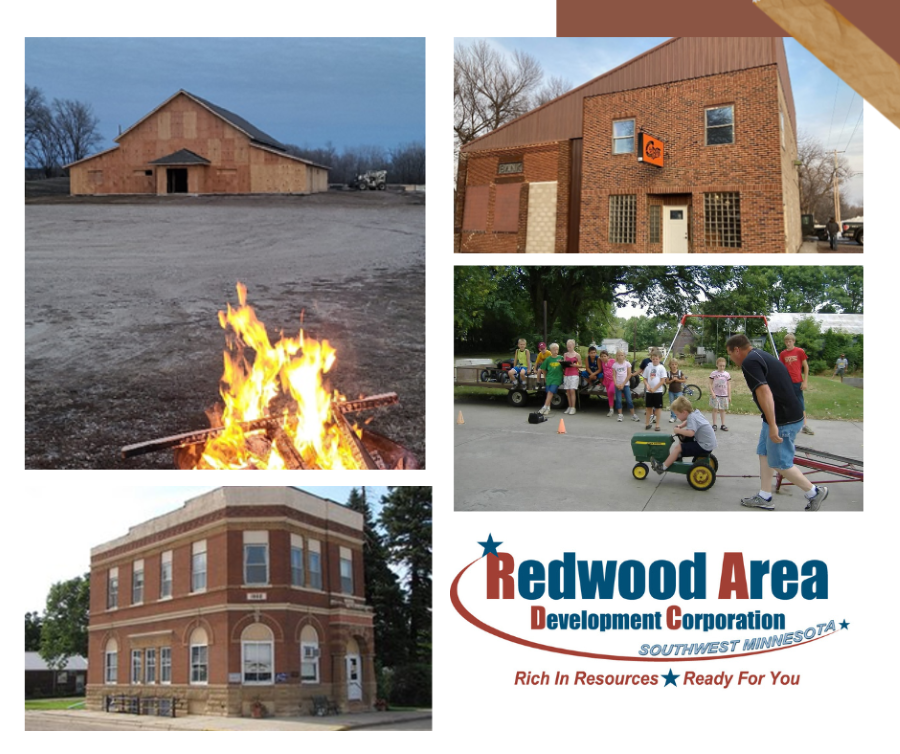 The Redwood Area Encompasses Six Unique Communities, Including Belview, Clements, and Seaforth
The Redwood Area of Minnesota has six unique communities: Belview, Clements, the Lower Sioux Indian Community, Lucan, Seaforth, and Wabasso. In Part One of this two-part series, we shared just some of the special qualities found in three of these communities: the Lower Sioux Indian Community, Lucan, and Wabasso.
Now, in part two we're shining a spotlight on Belview, Clements, and Seaforth, three incredible communities in the Redwood Area.
Belview - Small, Hardworking, and full of heart
Lifelong resident April Soupir shared a little about what life is like in Belview, which she described as "hardworking and neighborly… supportive.. and most definitely a community of heart."
"Community members are always willing to help each other when the need arises. Whether it be for celebrations, support, or mourning, you'll always have neighbors reaching out," said April, adding, "In 2011 an F1 tornado ripped through our tiny town but it didn't take long to rebound - everyone and their extended family sprang into action to help clean up their homes and their neighbors. The best word to sum up our community is 'home' - where everyone is like family."
Belview is also home to Grandview Valley Winery. The Grandview Valley Winery is family-owned and operated and has homemade pizzas and wine, all in a friendly atmosphere. Grandview is currently expanding, adding a new whiskey lounge that can also be used as a venue for weddings and other special occasions.
Clements
Miranda Lee, who lived in Clements until she was 25 years old, shared what it is like in Clements. "I would say the community was nothing but amazing. Everyone
knew everyone. Everyone was your neighbor and was always there to help each other, it was like a big family or at least that's how I saw it," said Miranda.
Miranda shared one of her best memories was "the old Clements elevator. As a little girl, I would go up there after school and play 5 card with all the old farmers… and take their quarters, too."
Clements has a long history going back to 1902. In fact, Clements recently received a grant from the Minnesota Historical Society to preserve the historic State Bank of Clements building, which was built during the summer of 1902.
On May 7, 1929, the bank was robbed, with bank staff forced into the vault and $2,000 stolen. The crime was never solved and remains a mystery to this day.
The restored bank will serve as a cultural, social, political, spiritual, and civic center for the community.
Seaforth - A tight-knit community where everyone is friends
Seaforth is a small, tight-knit community in the Redwood Area. Kathy Rohlik, who grew up in Seaforth shared that "everyone was friends with anyone," and that it "thrives on kindness and willingness to help each other."
Some of Kathy's favorite memories about growing up in Seaforth were the "Polka Days" in the summer, which were a weekend of polka dancing and music, with tractor pulls for younger kids and even a polka mass with polka music on Sunday.
While Polka Days are a fond memory, new and exciting things have come to Seaforth. There is now Hometown Day, celebrated in July, which has a full day of activities from an arm wrestling contest to a kid's tractor pull.
Another exciting new addition to Seaforth is C4th at 402 Main street, which opened this spring. Once an old, abandoned bar it is now completely restored and updated. Renovating and getting it open was a true community effort, as things always are in Seaforth!
Learn more about the Redwood Area Development Corporation (RADC) and how it supports the six communities that comprise the Redwood Area.
Contact RADC at 507-637-4004 for more information about how they can help your business grow and thrive and about the services RADC provides to local community organizations.