Redwood Falls Golf Club Celebrates 100 Years
Monday, August 22, 2022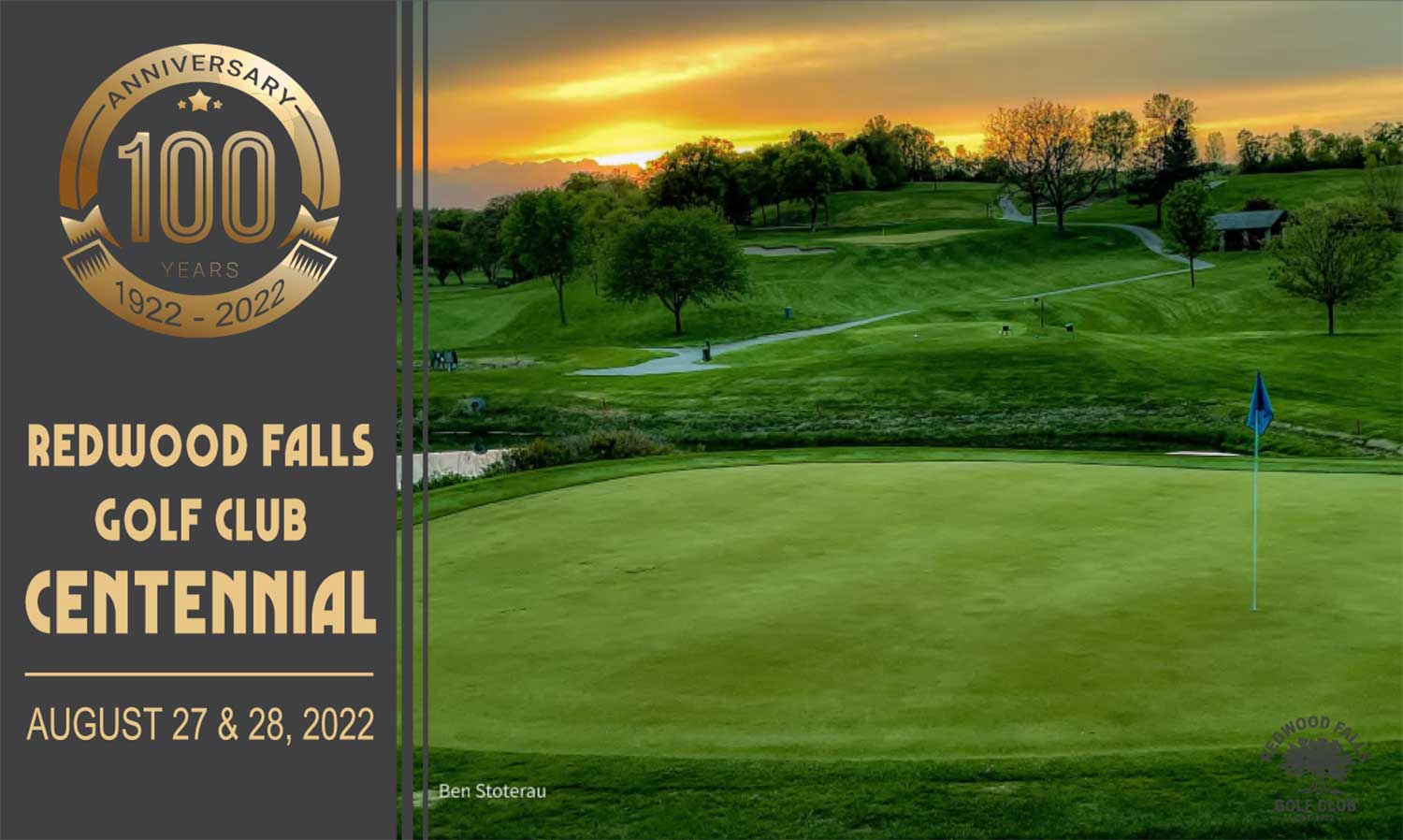 The Centennial Redwood Falls Golf Club Championship is being held August 27 and August 28
The Redwood Falls Golf Club celebrates 100 years this August. To celebrate there will be a Centennial Redwood Falls Golf Club Championship on August 27 and August 28.
The golf club began in 1922 as a 9-hole course. Twenty-two years ago the course was expanded to 18 holes. General Manager Ryan Fernelius explained this update was not an easy one to make. Fernelius said, "Albeit a somewhat controversial change back in 2000, it has really helped the club grow and expand out to people who would never travel to Redwood Falls for 'just a 9 hole course.'"
Since then, said Fernelius, memberships have gone up and down, but the core of the membership has stayed the same. "I like to say that we have the best 18 hole golf course in Redwood County with the biggest and most scenic deck overlooking the Redwood River Valley," explained Fernelius.
In addition to the expansion of the course from nine holes to 18, there have been other changes and improvements to the club since 2020, shared Fernelius. "We have added thousands of feet of drain tile, reshaped fairways, built new tee boxes, and a brand new chipping practice area (located behind the forward tees on #12)," said Fernelius. "We have just started renovations on a new tee box on hole #11 that should be completed by late this fall," added Fernelius.
The club is a member owned club, which is run by a board of directors, the general manager, Ryan Fernelius, and a superintendent and head greenkeeper, John "Woody" Wodash.
Among the many longtime golfers at the club is Gil Schmitz. At 92, he is the oldest member and he actively plays golf at least three times a week.
The Redwood Falls Golf Club will hold their centennial celebration on August 27 and August 28. The first round of the match play Men's club championship will be at 5 p.m. on Saturday, August 27, followed by a grill out and party in the clubhouse. The rest of the club championship will be held on Sunday, August 28. To join the celebration, click here.