Community Use Guidelines for Technology Training Facility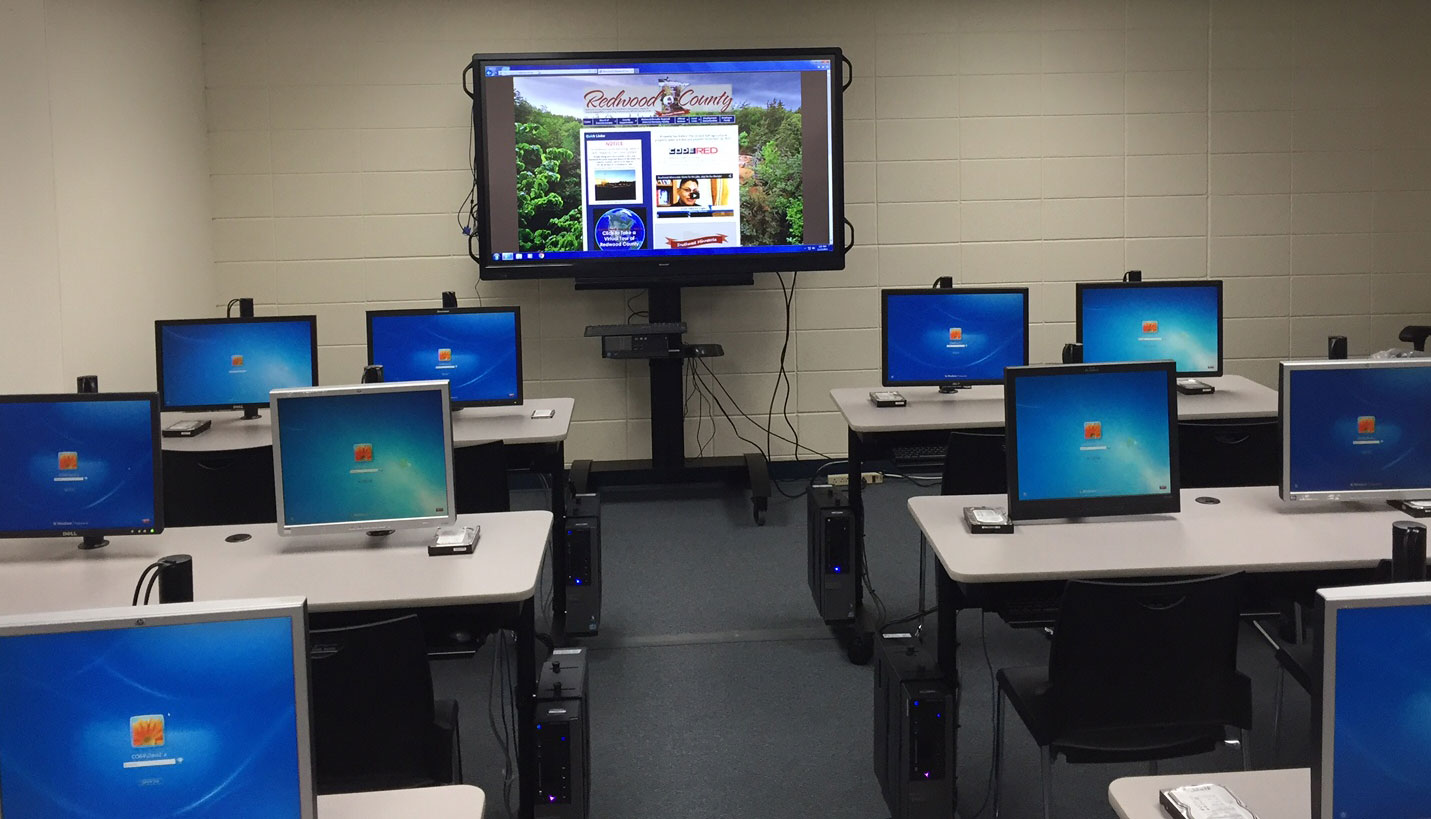 Redwood Connect encourages the citizens of Redwood County to utilize this facility. To ensure the efficiency and care of this facility, Redwood Connect has developed the following regulations. Your cooperation is needed to implement these policies.
Rules:
All local and state ordinances and laws pertaining to the use of public buildings and/or facilities must be observed.

Gambling, drinking and possession of intoxicants are prohibited.
No tobacco products.
All police and fire ordinances and laws must be observed.

Items may be placed on walls or windows providing no damage is done. Anything placed on walls, or windows must be removed at the end of session. If not, house cleaning fees will be applied.
County IT Staff will need four days' notice of any special setup for the Training Facility.
Long term usage (over five days) will need approval from County IT Staff.
Rental Group Classification and fee schedule:
Group 1

County Staff & Community Education
No rental fee.

Group 2

Non Profit
$5.00 per hour with $25.00 daily max fee.

Group 3

Local Community
$10.00 per hour with $40.00 daily max fee.

Group 4

Local Commercial and Businesses
$15.00 per hour.
Equipment provided:
Instructor PC
12 Student PC's
Wi-Fi
Display Screen with White Board/Smart Board capabilities
Shared Printer/Copier
Keypad entry
Events:
To view the calendar of events for the Technology Training Center, click here.
Downloads:
Download the Redwood Connect brochure here.